Banquet hall
Zagroda Kołodzieja is a multifunctional facility where you can organize a unique wedding reception, family meetings, business meetings, as well as training courses and conferences.
The grounds of our house provide a wide range of possibilities for both mass outdoor events and special gatherings around a common table.
We have equipment for conferences - overhead projector, Flipchart, two atmospheric rooms prepared to receive a total of 200 guests.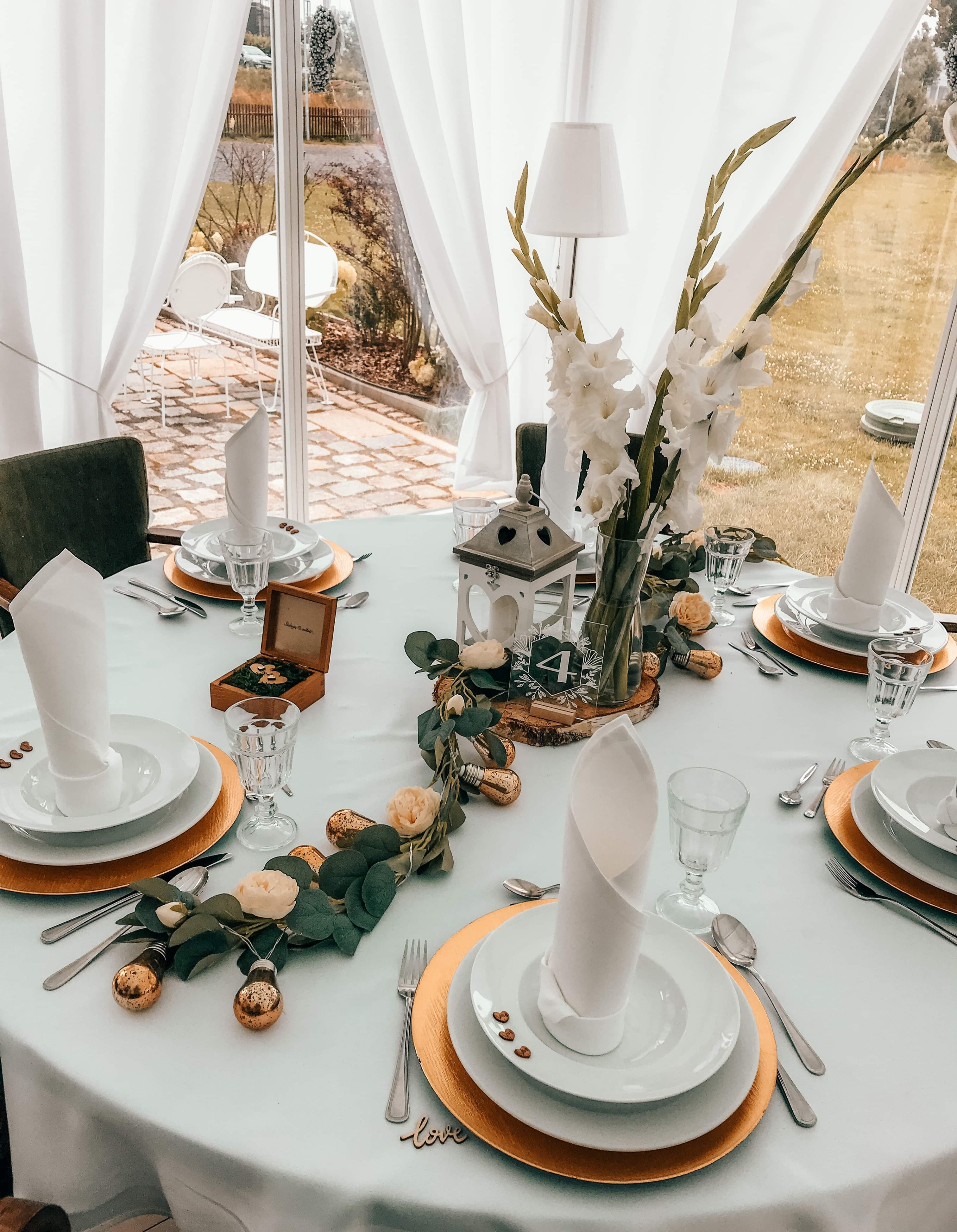 Winter garden ideal for weddings...
Zagroda Kołodzieja is a place different from all others. It is located in the midst of a vast field, has soul, character and a beautiful and unusual history. It is a place for people who appreciate free space, unconventional interiors and an artful menu. The atmosphere is created by a professional team that works to make this day, which is a wedding, the most beautiful day of your life. In such a beautiful setting, our winter garden will bring you into an unforgettable fairy tale during your wedding reception. It's a remarkable space that makes your guests feel comfortable and eager to reach for dishes full of flavor and aroma.
The palate of guests is pampered by experienced chefs who will make the wedding reception a festive and unforgettable experience for the bride and groom and their guests. All dishes are prepared on site, using only fresh products of the highest quality. The perfection and harmony of flavors is accompanied by an extraordinary aesthetic setting for each meal served. Our guests will find proven yet bold compositions that, when combined, will create a unique culinary setting.
Banquet hall for receptions and conferences....
Special events at Zagroda Kołodzieja are tailor-made receptions distinguished by individual and professional service. Depending on the needs and nature of the meeting, we can create a space with one large collegiate table, and adapt to the requirements of an intimate gathering with equal ease. Together we will customize a set of dishes for both the youngest and the oldest, for people with different dietary needs and different tastes. We emphasize the quality of service and, without forgetting the history of our wheelwright's house, we focus on creative solutions that we adapt to the needs of our guests.